How Much Do Software Bugs Really Cost?
Sometimes the lack of software testing leads to dire consequences. Last year, one call center that directs and assigns to the 911 hotline couldn't be reached out by 11 million people because of the software malfunction. In February 2014, Mt. Gox, a Bitcoin exchange company suffered bankruptcy collapse because they couldn't find $474 million in Bitcoin and customer investment. These title companies failed because they missed errors in the process of software quality testing or hadn't tested it at all before it was put into service.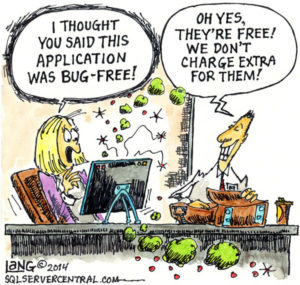 Such consequences may sound exaggerated when it comes to defects in your product. The bugs encountered in your software by customers can cost you a bundle and it depends on the price you are ready to pay. The lack of testing can result in a time bomb, as all hidden bugs are encountered sooner or later.
What Are the Effects of Defects in Software?
Software defects lead to the following problems:
Increase in the cost of

development and support. Software bugs slow the development process and bugs imply additional resources, such as customer support.

Delay in new features development. While software development team is busy with detecting and fixing errors, new features are slowed down or put into cold storage.

Poor customer experience. Errors in software turn happy users into frustrated users who leave your site, app, or service once they find bugs. This problem increases the bounce rate of your product

.

Tarnished reputation. Software bugs decrease the level of customers' credibility.

Decrease in revenue. The buggy software may lead to mass refunds, unsubscriptions and hundreds of lost users.

Negative feedback. Bad reviews on third-party platforms can frighten new customers.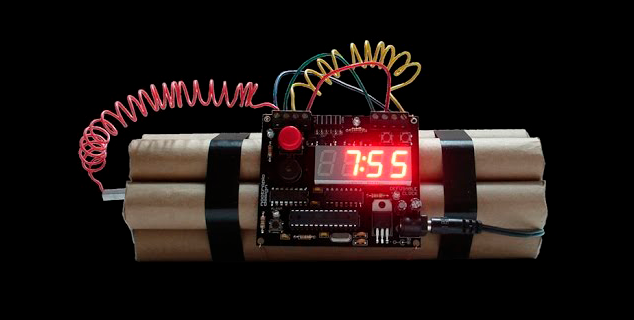 When Is the Best Time to Test Your Software for Errors?
It's never too late to debug your software. However, the earlier, the better. While there is no fixed price for software failure, there is still a positive correlation between the cost of the failure detected in software and the phase of development life cycle (SDLC) when a bug was encountered. According to the data provided by the IBM, the cost of the errors extremely rises from phase to phase. The closer your software to the production phase the higher price you pay for identification and fixing defects.
As you can see, defects identified during the requirement and design phases of software development are the most cost-effective as they require less of human and technical resources than the bugs detected during the deployment and maintenance phases.
Timely Software Testing Can Save Your Software Quality and Reduce the Cost of Defects
The best cure is prevention. In other words, the best way to save your software from a failure risk is to thoroughly test it for bugs on all phases of software development lifecycle. The use of test-driven software development is the best option and QA Madness team is here to help at every stage of your product lifecycle. Contact us today to save your software reputation tomorrow.