Types of Software Testing to Improve Product Quality
Reading Time:
7
minutes
Before software goes public, it comes through a comprehensive quality assurance process. Utilizing multiple tests in the product development cycle makes your software successfully operate across different platforms and environments. A missed bug in a website may cost the business owners millions of dollars. With 10-years of experience behind, QA Madness (testing company) team performed different types of software testing that boost product quality, encourage positive user experience, and drive sales. That`s why we decided to show the testing lifecycle and to explain in detail the way each test to be conducted.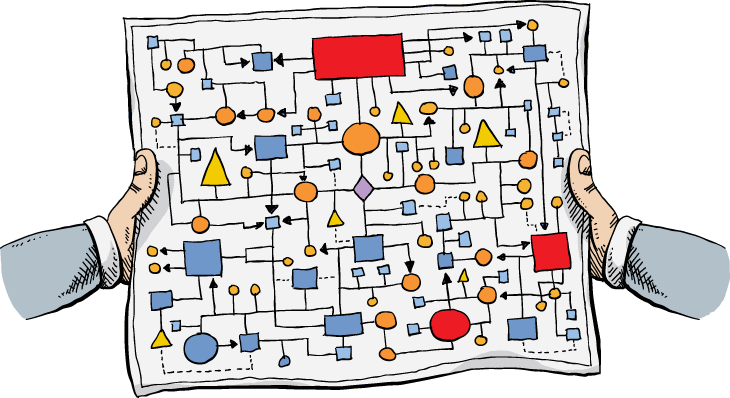 Smoke Testing
It detects most obvious bugs that may occur during the very first stages of software execution. Smoke testing deals with the software build. A build is a "container" of reusable modules, libraries, data files that implement software functions. QA engineers perform smoke testing when developers code new software functionalities and integrate them with builds. In the process, developers deploy software builds to the QA environment. The task of a tester is to ensure the build is stable; its verified features work correctly, software critical functionalities are faultless. If smoke testing is successful, the QA team can start conducting more serious tests.
Regression Testing
Once the developers receive ready-tested software pieces, they fix the bugs and introduce the needed code changes. Often, these adjustments are the sources for the new defects to occur. And regression testing helps to detect them. The purpose of this testing is to make sure that the software changes had no negative impact on the existing functions.
Regression Testing is required when:
Performance issues were fixed
The software contains new features
Defects were eliminated
Requirements were modified
QA engineers usually conduct a series of 3-5 testing sessions. Although types of manual testing can be applied, it might be expensive and time-consuming. That is why automation tools help to complete regression testing as soon as possible. It saves nearly 60% time for bug detection and 40% in costs.
Functional Testing
QA engineers verify that each function of software operates according to requirements. This testing doesn`t deal with application source code. Rather, it works with the results of code functioning and renders system usage. Testers provide each function with the needed input, verify output, and compare results with the expected requirements. This test can be completed either manually or via automation tools.
QA engineers conduct functional testing due to:
Functional requirements. Here, the QA team creates test cases for the process that focus on the prior software functions to undergo testing. QA engineers make sure the functions of the developed product work correctly with different types of input data.
Business processes that the application must provide. In this case, testers don`t check the performance of individual software functions. They ensure the operations work correctly under system usage scenarios. Thus, testing is based on use cases.
The key goal of functional testing is to check the software functionalities. It mainly focuses on:
Error conditions: testers check if suitable error messages are displayed
Usability: QA engineers perform basic usability testing. They ensure the users freely navigate the software via the screens and face no difficulties.
Accessibility: checks if the users can easily understand and handle the system.
GUI
Graphical User Interface (GUI) is a form of an interface where you interact with the devices via images, icons, and any visual elements that help to navigate the system. GUI testing checks if the product user interface system works correctly. Testers also ensure if an app/software is easy to navigate from the users` perspective. Website visitors leave, if they aren`t comfortable with the interface or an application is complex to understand. The success of software depends on the way GUI interacts with users. If the website visitors use various features easily, that is a big step forward to a high-quality product release. That is why testers make sure that GUI is bug-free.
Here is the check-list of GUI testing:
Screens with the controls of icons, menus, images, buttons. Testers make sure these elements are of proper size, width, length, position, clarity.
All types of bars (windows, dialog boxes, toolbar)
Font used in a software/app must be readable
The position of GUI elements is correct with different screen resolution.
Localization Testing
Cultural patterns and language are the areas of interest for localization testing. It customizes the software/app per targeted country and its linguistic peculiarities. In the process of localization testing, QA engineers must:
verify content errors
check the UI compliance with the cultural specifics
test if default language, date & time format, currency are designed according to the targeted country
In such a way, testers ensure your target audience feels comfortable on your website, as it behaves according to the local cultural patterns.
Integration Testing
Usually, a software project consists of software modules created by a development team. Often, one developer codes one module with the individual characteristics. The programmer may accidentally swap the parameters of the function. As a result, an error occurs during the call execution and multiple modules fail to function together. Once the individual elements of the program are ready, QA specialists start testing their joint functioning. Integration testing verifies a unified functioning of the modules and ensures their smooth performance. During the test, QA engineers first pair the modules, then combine them into large blocks. Finally, the elements must be united into a single system.
QA team conducts the integration testing, when:
Modules interact with APIs and other third-party tools. Testers make sure that the API accepts module data correctly.
Requirements are changed. Sometimes developers deploy new changes that don`t undergo unit testing. Integration becomes a necessity in such cases.

Compatibility Testing
Modern apps and websites should perfectly run different web browsers, hardware, mobile devices, and operating systems. The task of compatibility testing is to analyze system behavior in various environments. The test is performed via two methods:
Forward testing checks the application compatibility with the newest mobile operating systems
Backward testing ensures a software created for the latest environment versions also works with older. In other words, the behavior of a system should be fully compliant with any hardware/software version.
There are some most common bugs compatibility tester detects:
Issues with text alignment and font size
Broken UI, Scroll Bar, tables, frames
Changes in CSS, color, and style
The testing prevents financial risks and reputation damage due to poor system compatibility and negative clients` experience.
Performance Testing
Software functionality is not the only concern for QA engineers. Response time, scalability, reliability also play a crucial role. The purpose of performance testing is to measure software response time under the expected workload. It prevents software from slow loading when multiple visitors enter simultaneously, inconsistent functioning across various operating systems, and poor usability.
Performance Testing checklist:
Stability: to ensure a software remains stable under changing load conditions
Scalability: to determine highest user load possible software can handle
Speed: to check if system response is quick
Stress Testing
The test analyzes system behavior under the conditions of high traffic and data processing for a long time period. Under prolonged, constant, and extreme load conditions, the system displays an appropriate error message. Stress testing makes sure that the software recovers after failure and continues functioning. QA specialists perform stress testing parallel with load testing, gradually increasing server workload. Once the load is reached, the testers analyze and measure response time during the selected timeframe.
Stress testing is helpful under such scenarios:
Website experiences sudden surge when advertising in leading media
Online stores face traffic spikes during festive seasons and discount periods
The test prevents high revenue loss because of system failure. Your website is better prepared for abnormal conditions and ensures positive customers` experience.

Load Testing
This testing type helps your software to survive the traffic spikes. Often, websites face sudden surges after launching advertising or marketing campaigns to attract traffic. Shopify data demonstrates that Black Friday Cyber Monday shopping weekend riched nearly $1.5 billion sales in 2018. They predict the tendency to be growing in 2019. It means that modern software must handle a surge in traffic. Thus, load testing determines if a software handles the increased traffic on a server. QA engineers focus on:
Software operating capacity
Website sustainability with peak traffic load
Maximum number of users to enter the site
The ways to make an app/software scalable for more users to visit
Load testing prevents your product from poor performance and detects weak points of the system under tough traffic before the release.
Acceptance Testing
This is the final phase of the software testing process. The test evaluates whether the system corresponds to business requirements and ready for release. QA team also conducts it concerning user needs. Acceptance testing determines if the target audience is satisfied with the software use. However, several parties might perform different types of acceptance testing:
Members of the organization that created a software. Usually, the people who didn`t work on the project directly (Sales team, Product management) conduct an Internal Acceptance testing to check if the system is available to use.
Outsourced companies. Independent teams provide with an External Acceptance testing. It falls into:
Customer Acceptance testing. A target audience of the software check if they are comfortable with the system use.
User Acceptance testing is performed by product end users.
Thank this testing stage, clients always have a clear understanding of software specifics. Besides, product owners have a chance to make the website fully compliant with customers` needs.
API Testing
A recent shift to API-based architectures is a powerful innovation-driver in the software industry. Web and UI don`t impose critical business risks anymore. Instead, API non-human interface has become far more vulnerable. For that reason, API testing is to become a crucial part of product quality strategy.
An Application Programming Interface (API) is a critical part of any app. APIs contain the functions to perform by another system. In such a way, API is a background for data exchange between different software parts. And the task of API quality assurance is to check if software systems co-function correctly. Testers determine if APIs work as per requirements for security, functionality, performance, and reliability.
API tester focuses on software core functionality. API testing accesses an app without a user interface. In such a way, QA engineers detect small bugs that may cause serious problems during GUI testing stage. Testers check if APIs work at all, if they easily integrate into other systems, and their performance under stress conditions.
Unlike GUI testing, API quality assurance takes less time to conduct. Nearly 3,000 API tests take 50 minutes, the same amount of GUI tests require 30 hours. Automation tools for API testing require less code and, therefore, accelerate the QA process.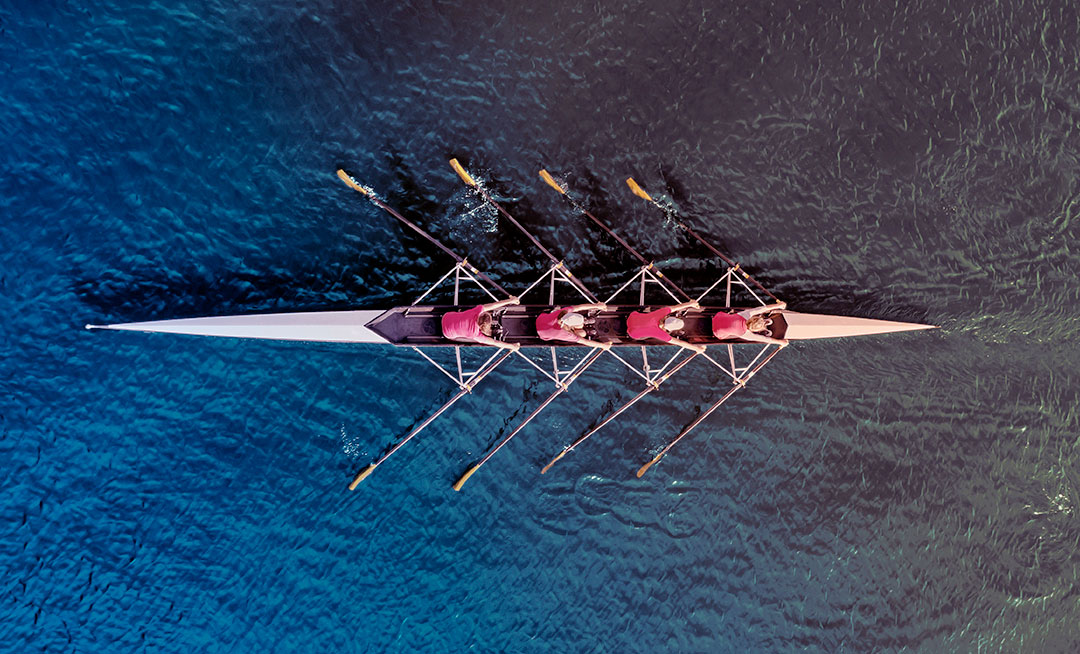 Various types of testing combine multiple strategies to release a bug-free, flawless product. Testers apply effective QA testing methodologies in addition to major software tests. We hope, the article clarified the most popular tests, and you can choose the best suitable for your projects. Meanwhile, we are always glad to help you with our assistance in building a comprehensive quality assurance strategy.